PICC is excited to share news from our 4th Immigrant and Refugee Youth Convening!
"The experience I had with all my new friends at the convening gave me insight into all different cultures and experiences. We are all from different parts of the world, but what we had in common was where we fit in society. We were different in our nationalities, but similar in our marginalization. In my life I don't think i've ever experienced so much empathy for a fellow human being like i did at the convening. This weekend has been eye opening and inspired me to continue the fight for not just my rights, but the rights of my newfound brothers and sisters." - Elli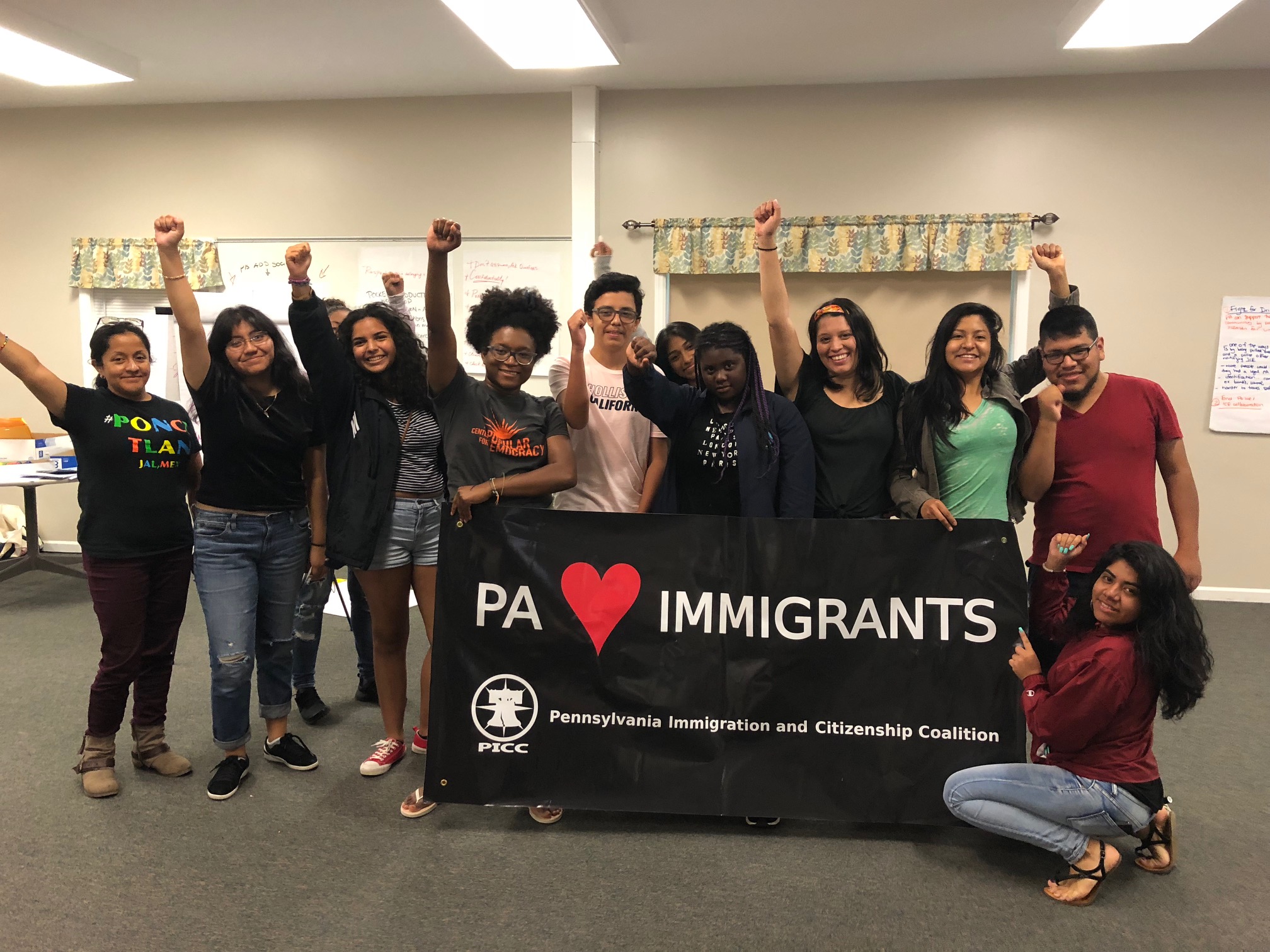 Last weekend, immigrant, refugee, and children of immigrants came together to learn about organizing, leadership development, and community building. The event brought together 26 young people between 14-22 years old from Colombia, Dominican Republic, Greece, Mexico, Nepal, Pakistan, and the US.
Workshops:
During this year's convening, our participants had the opportunity to talk about mental health and wellness. Youth leaders discussed issues that impact immigrant and refugee communities and the impact that racism, xenophobia, and the attacks of the current administration's policies have had in their lives. Together they discovered ways to support one another and learned tools to practice daily self-care and for stressful situations.
"I learned that people experience situations differently and how to cope with different situations that most people around me don't understand. I learned that it is okay to ask for support from my family and friends and to seek for more help if i need it. I learned to take time to breathe and ground myself."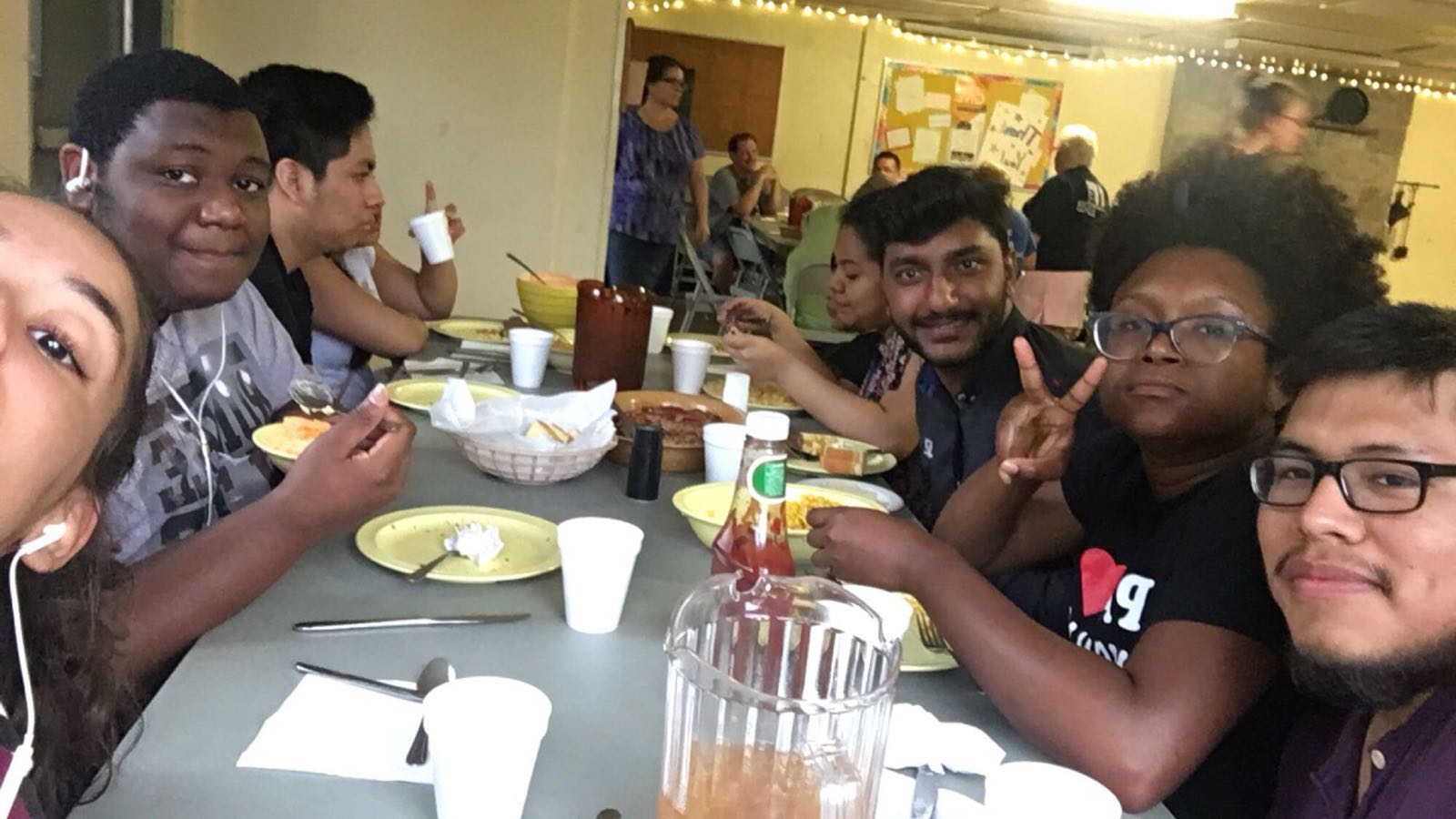 "I learned about the the difficulties of community organizing but the rewarding benefits of community unity."
Our leaders also had the opportunity to dive into community organizing during a hands on workshop creating their ideal communities and dealing with people that wanted to harm them. During this workshop youth learned to talk to each other, identify issues, and tactics to fight against injustice.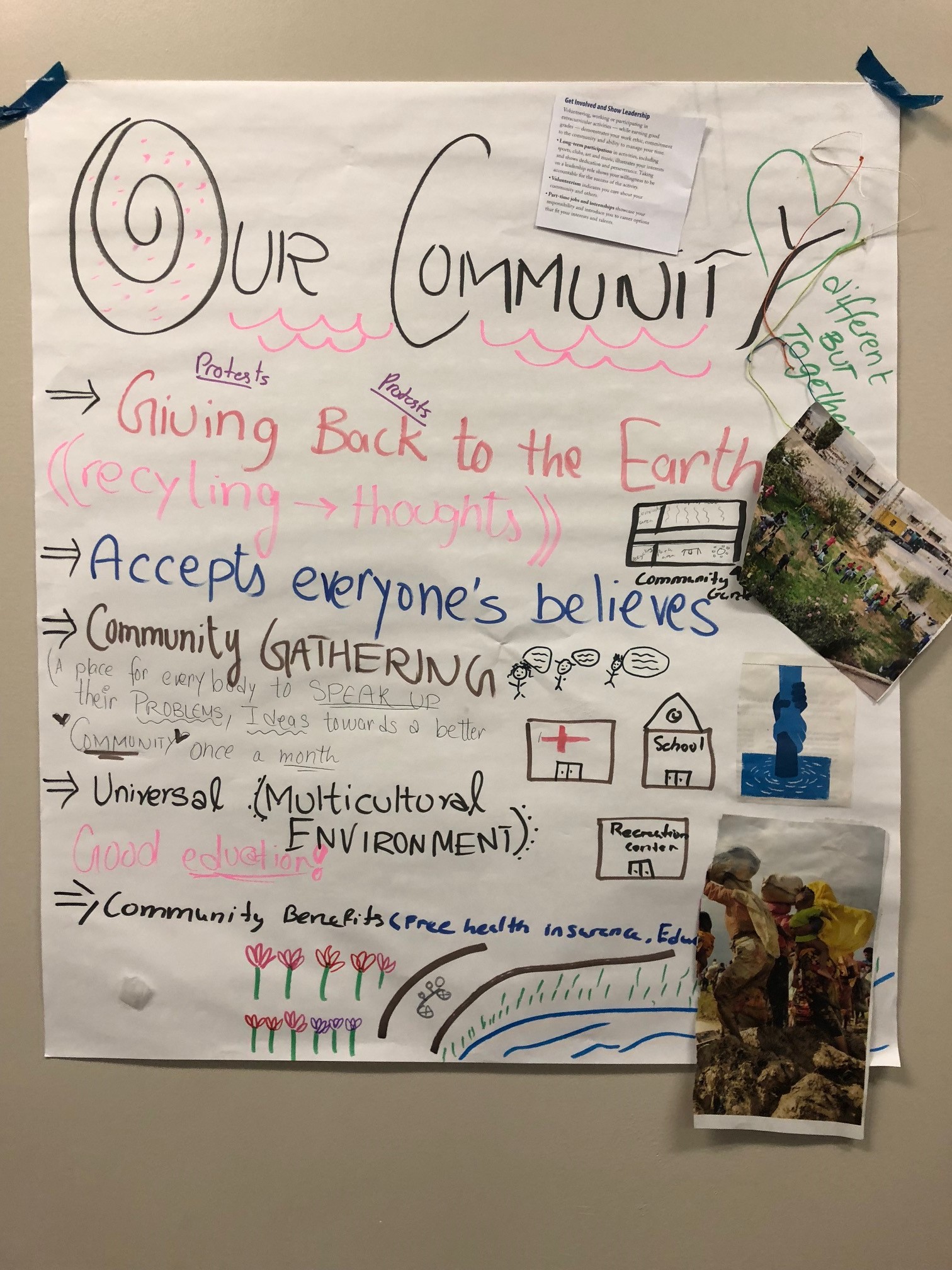 On our second day, Desi Burnette, Coordinator with Movement of Immigrant Leaders in PA (MILPA) presented a Media and Mass Incarceration in the US workshop, where participants had the opportunity to learn about the ways incarceration and deportation impact our families. We learned about the daily quota that ICE has to detain immigrants, and the billion dollar industry of incarceration and detention centers. Sadly, we had a lot of case studies and examples from detention centers in Pennsylvania, like the York Detention Center and Berks Family Detention Center. After discussing mass incarceration, our youth learned how producing our own media can help us share our stories to the world. Youth spent the day writing scripts, taking pictures and videos, and editing their own films, which were later shared during movie night. The films varied in themes from immigration stories (self and family), feminist role models, impact of incarceration, Shut Down Berks campaign, unity and respect, sustainability of communities, and so much more!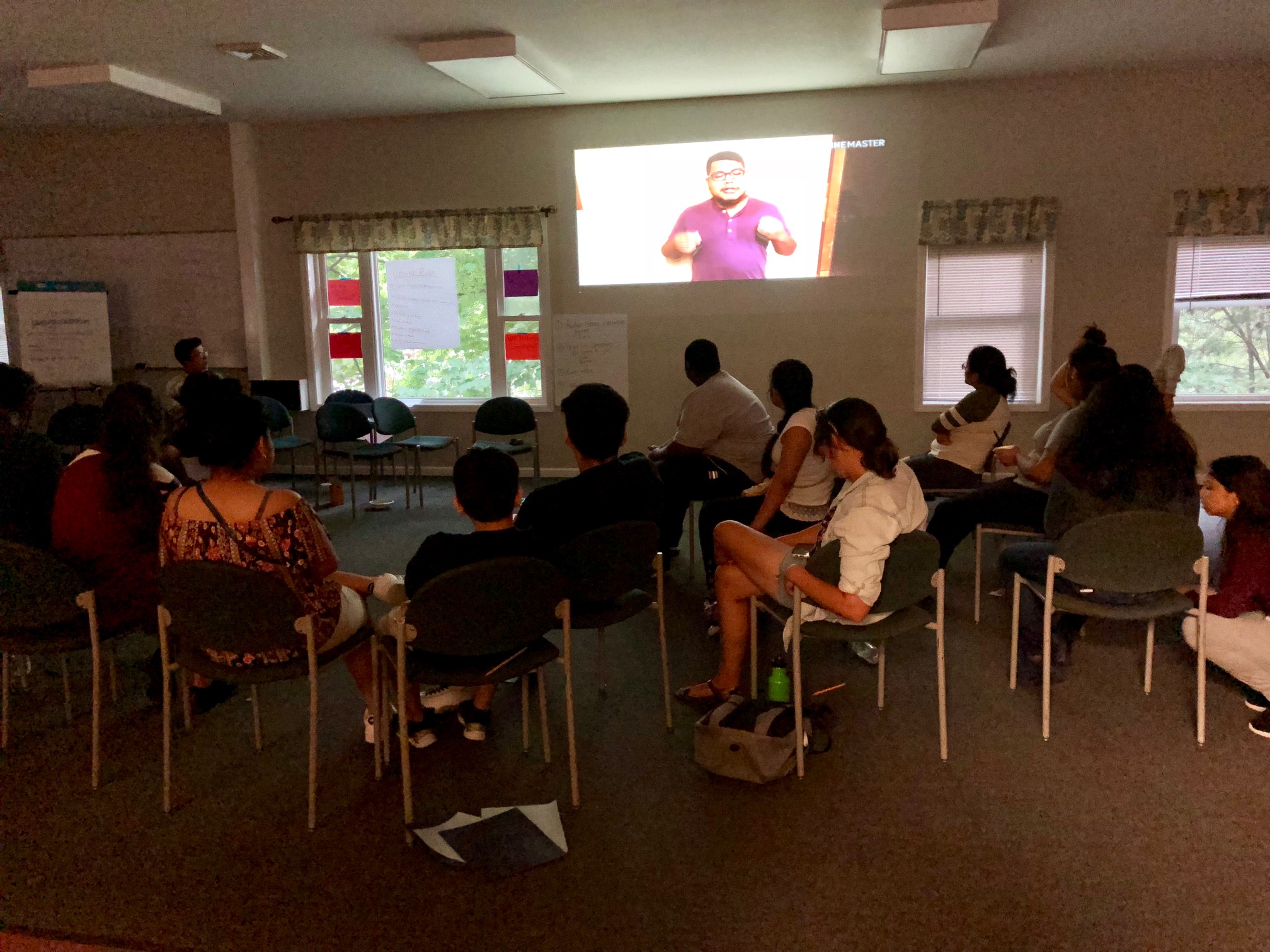 On our last day, our group was able practice their rights with police and ICE during an interactive role play training, followed by learning how to put together a deportation defense packet for the whole family.
"Knowing my rights and how to defend people when I am in the street is really important. "I know now to not open the door unless there's a valid warrant and who to call for help."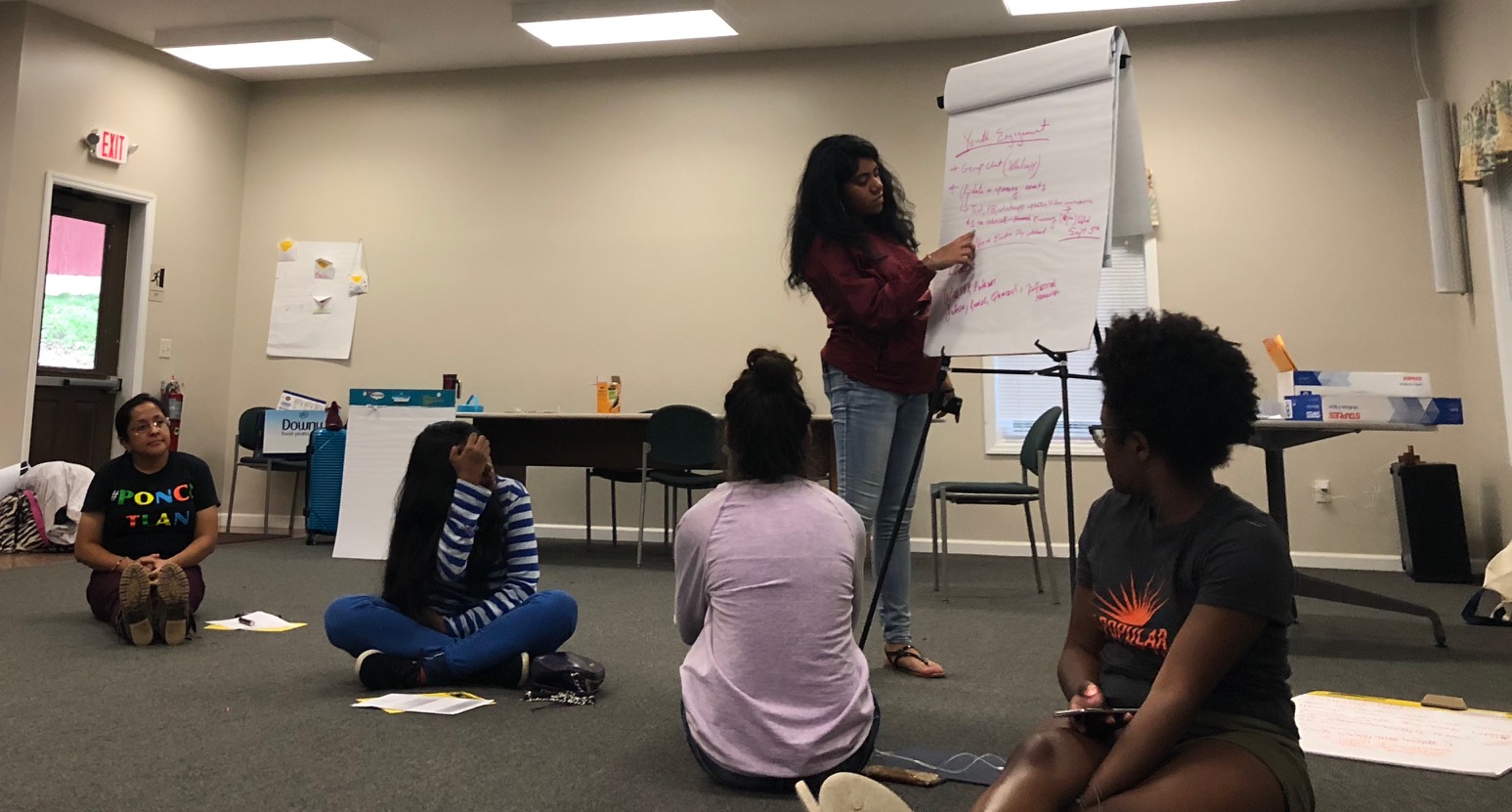 Next Steps:
Our group was so happy to come together they decided to keep connected and communicate regularly. Everybody had a chance to learn about PICC's campaigns and sign up to get involved. In two weeks they are going to have their first group call to check in and discuss how to engage with local and state campaigns. The group also wants to help newer naturalized citizens get out to vote this November and to plan a winter youth convening to reconnect. Lastly, many youth leaders will work with PICC's Deputy Director to create a PICC Youth Membership. Stay tuned for more information!
Youth on the Move!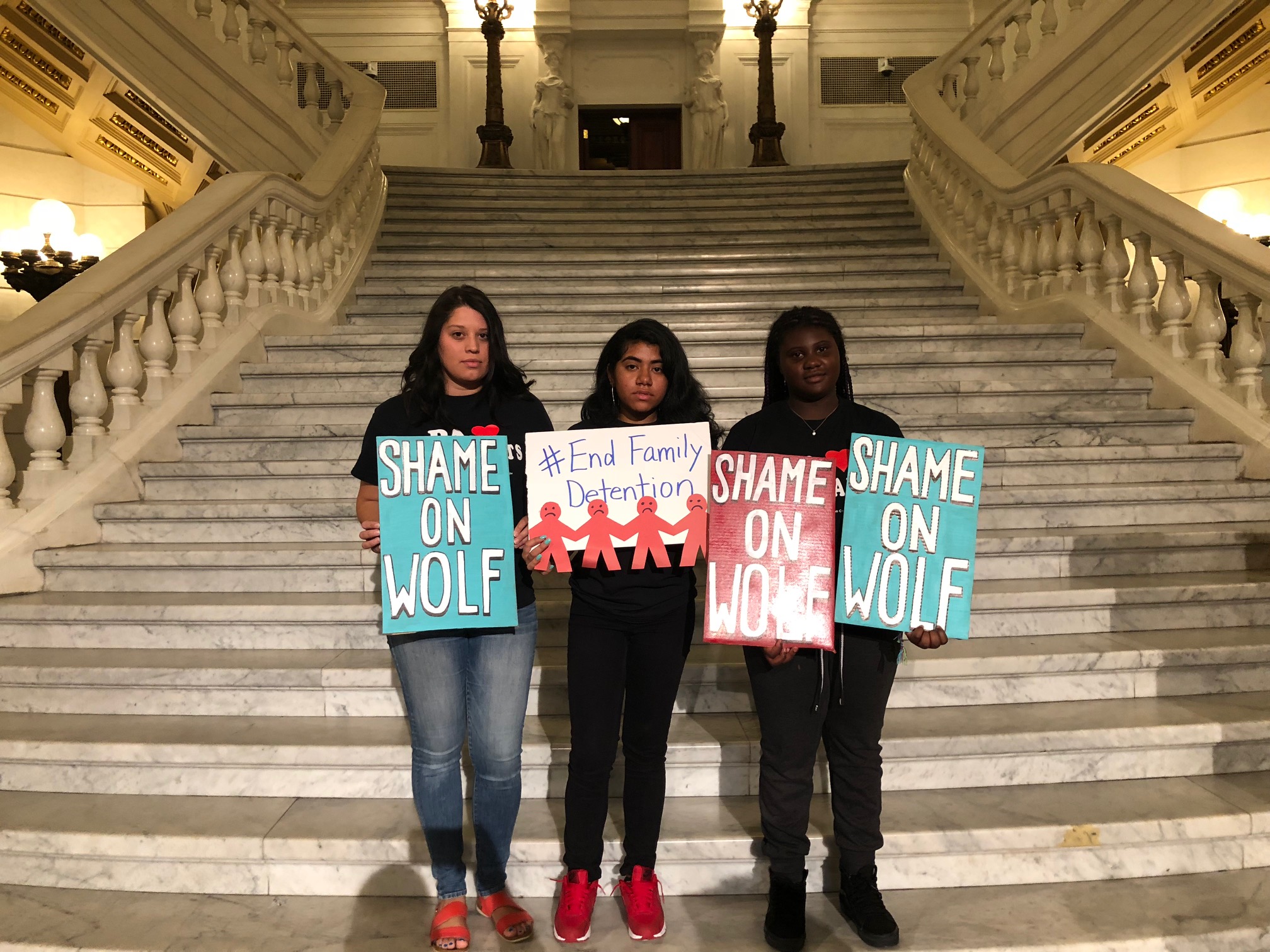 The day after our youth convening ended, many participants were eager to immediately engage in the fight for immigrant rights. Bryana and Julissa attended and spoke at the Aug. 20 "Shut Down Berks Takes the Capitol" event, calling on Governor Wolf to finally put an end to family detention in Pennsylvania.
"Governor Wolf has the power to shut down Berks, so why are we allowing this jail to be open? Jails are like hotels, the more people inside, the more money they get. ICE has a daily quota of detaining 34,000 immigrants and filling those beds in a daily basis" said Julissa to the group.
"My name is Bryana, I am youth leader from PICC and I am here to talk about shutting down the Berks Detention Center. What is the purpose of putting families in this jail? They come to this country for freedom but they are put in these jail cells for what? Because they are different than us?"
---
Support immigrant youth leadership and their goals to host their first winter youth convening by making a donation to PICC today! Designation Code: Youth Convening
Special thank you to all of our supporters for your kind donations making our 2018 Summer Youth Convening a reality!