Member of the Month: Free Migration Project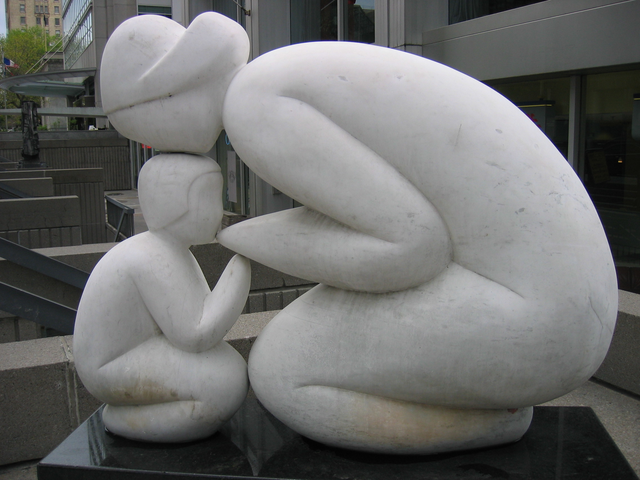 Free Migration Project advocates for the right to migrate for all people. Free Migration Project represents immigrant clients, provides legal support and training to organizers and advocates, engages in public education and outreach, litigates in the public interest, and advocates for fair and open immigration laws. Free Migration Project has joined PICC and other local partners as part of the Shut Down Berks Coalition in a campaign to close the Berks family prison and end family detention in Pennsylvania. Our client Carmela Apolonio Hernandez and her four children have been living in Sanctuary in the Church of the Advocate in North Philadelphia since December 2017. As part of the Sanctuary Advocate Coalition, we are fighting for Carmela and her children to return home, safe from deportation.
Free Migration Project is also collaborating with La Fabrica theater company in its presentation of "Passport," a work exploring the absurdity of closed borders, to be shown at the Philadelphia Fringe Festival this September 12-16. This October 20, Free Migration Project is co-presenting the 2018 Open Borders Conference in the D.C. area. Free Migration Project supports the growing #AbolishICE movement, and we continue to work to end all detention and deportation. Learn more about their work, and follow on Facebook and Twitter for regular updates.
---
DACA Wins in the Courts Again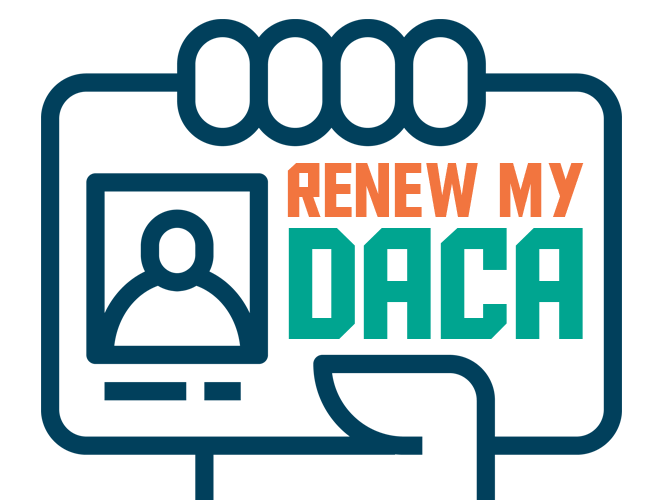 One year ago, the Trump Administration ended the Deferred Action for Childhood Arrivals (DACA), jeopardizing the future of hundreds of thousands of young people. Through the work of organizers and lawyers, DACA has continued to stay in place. Just last week, DACA survived another challenge in court, with District Court judge Hanen rejecting a request from Texas and nine other states to issue a national injunction halting DACA. This means that USCIS will continue to accept DACA renewal applications. While this ruling allows undocumented young people with DACA to continue working and provides temporary protection from deportation, we know that the fight is far from over. This recent court decision is likely to be appealed, and there is still active litigation challenging DACA. See the National Immigration Law Center's fact sheet for more information on the legal battle.
While DACA is challenged in court, we need to keep up the fight to stop this administration's attack on immigrant and refugee communities, and work to pass policies that will end deportations and detention, reunify and keep families together, welcome those seeking asylum and refuge, and provide a just and humane pathway toward citizenship for every immigrant in this country.
What You Can Do:
If you have DACA, you can renew! We recommend talking to a trusted legal advisor before submitting your renewal application.
Call your member of Congress. Elected officials need to hear from you, and that you support policies like a clean DREAM Act and providing permanent status to TPS holders, that will protect and support immigrant communities.
Help register New Americans to vote. This is a critical election year, and the voices of immigrant families and communities must be heard!
---
Welcoming Schools in PA
In January, 2017 PICC released the Welcoming Schools Toolkit to provide students, parents, and community members with the information and tools they need to work with their schools to enact policies to ensure that all students, regardless of immigration status, are welcome, safe, and protected in the school environment. We are excited to share that communities have been organzing, and making changes in their local schools:
Upper Darby School District: On August 14, 2018 the Upper Darby School District passed a Welcoming Schools resolution. This resolution officially declares that the school district will welcome and support immigrant families and students.
Haverford School District: Members of the local group, H-CAN, have been educating their school board of about the importance of passing a Welcoming Schools resolution. These conversations have led to the school district updating online resources regarding immigration questions and clarifying language that all students are welcome regardless of immigration status. H-CAN members are now working with the School Board to pass a Welcoming Schools policy.
PICC encourages other school districts in Pennsylvania to take action. We will continue to host trainings with parents and students who are organizing to ensure their local schools are welcoming and safe places for immigrant and refugee students and families.
Student/Parent Surveys and Presentations
This fall, PICC is launching student and parent surveys across PA to better understand the needs of immigrant and refugee families in the education and immigration system. This survey will help us continue to respond to the needs of students and parents, and develop resources like the Welcoming Schools Toolkit. The survey will be distributed across schools in PA during information sessions; back to school nights and other school events, to our partners, parent and student groups, and will be available online. At the end of the year we will create a report with policy recommendations about how to best support the immigrant and refugee community in schools.
For more information about organizing a local campaign to pass a Welcoming Schools Policy, or to be included in the fall survey, please contact Maria Sotomayor at mariasotomayor@paimmigrant.org or 215-832-3482.
---
Welcome New Civic Engagement Intern!
Greg Antonelli is PICC's Civic Engagement intern. He holds a BA in psychology and a BA in music from Wheaton College (MA). His experiences working with children from all over the world as an assistant teacher and supervisor have fueled his commitment to promoting a more just immigration system. Greg hopes to pursue this goal by empowering new citizens through PICC's voter registration efforts. He also intends to work towards a masters degree in public policy and aspires to dedicate himself to a career in public service.
#StoptheHate Monthly Educational Webinars – September
Fri Sep 7, 12:00pm - 1:00pm
Join activists from around the state who are working to stop all anti-immigrant legislation in PA and to pass pro-immigrant policies at the municipal and state levels. Every call we will have an in-depth presentation on a different topic or campaign. This month we will be discussing the 2020 Census, the importance of the New American vote in PA and, most importantly, ways you can help PICC register and turn out new Americans to vote this November. Register Today!
Community-Based Civic Engagement Training (Harrisburg)
Sat Sep 15, 9:30am - 3:00pm
The capacity to educate, organize and engage voters in our work for immigrant justice is indispensable to our ability to win concrete policy changes at all levels of government. PICC member organizations recognize the value of civic engagement and desire to build their capacity to engage citizens in a way that continues to center the leadership of immigrants and refugees. In response, PICC is partnering with FIRM to host a daylong training for our partners to learn how immigrant rights organizations can utilize traditional voter engagement tools to advance issue-based campaigns. Participants will be trained on: The basics of a civic engagement field plan and will be coached on how to create one; Volunteer recruitment and management; Effective strategies for initial and sustained contact with voters through canvassing, phone banking, and other means. Registration is required.
Free Legal Screening, Immigrant Rights & Tax Workshops (Philadelphia)
Wed Sep 19, 5:00pm
Ceiba, 174 Diamond St., Philadelphia PA 19122
Learn about the ITIN number, how the tax reform will affect ITIN holders, and learn your rights if confronted by ICE. After workshops, get screened for possible immigration relief by immigration attorneys, accredited representatives, and trained volunteers. Please RSVP by calling (215) 634-7245
Aprender sobre el ITIN, como los cambios en las leyes tributarias van a afectar a las personas que tienen ITIN y sus derechos si se enfrenta con ICE. Despues de los talleres, ser evaluado por posible soliciones migratorias por abogados de inmigracion, representantes acreditados y voluntarios capacitados. Por favor, haga su reservacion llamando al (215) 634-7245
Beyond the Courtroom: Public Deportation Defense Campaigns (Philadelphia)
Fri Oct 12, 9:00am - 12:15pm
Learn how legal and community pressure strategies can elevate a removal case into a deportation defense campaign, including best practices and ethical considerations for collaborating with community partners. All lawyers and community members are invited to participate. Presented by David Bennion, Executive Director of the Free Migration Project. For more information, contact Carlos Adolfo Gonzalez, Statewide Capacity Building Coordinator, at carlosgonzalez@paimmigrant.org. CLE 2.0 hours (1.0 ethics) There is a $30.00 registration fee. Register today!