Alianzas Leader of the Month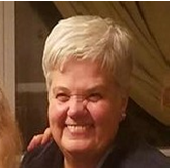 Alianzas de Phoenixville will like to recognize Linda K. Parkyn for volunteering her time to make sure its English Learner's Program continues to be a success. Alianzas' offers Community English 2 evenings each week. In addition, our Women's Mariposas Support Group offers English classes to women who suffer from the trauma of migration, anxiety or depression due to the overwhelming task of adapting to the new dominant culture. Alianzas' volunteer family includes 5 certified teachers who share their invaluable skills and friendship with our immigrant community. We are grateful for folks like Linda that help make Alianzas' mission possible! Linda says, "Caring for those new to our communities is an honored responsibility of American citizenship. At Alianzas de Phoenixville, I volunteer each week to plan the curriculum and teach English to beginner ESL students. Together we explore topics such as getting a job, using healthcare, speaking with school officials, and making friends. Each week I leave inspired by the resilience of the students in my class, all of them new to the USA. Their joy of learning rejuvenates my spirit to continue to welcome people to our country from around the world. Making friends and being welcoming is a hallmark of volunteering at Alianzas and it is a gift to me as well as to our students."
---
Proposed "Public Charge" Rule Changes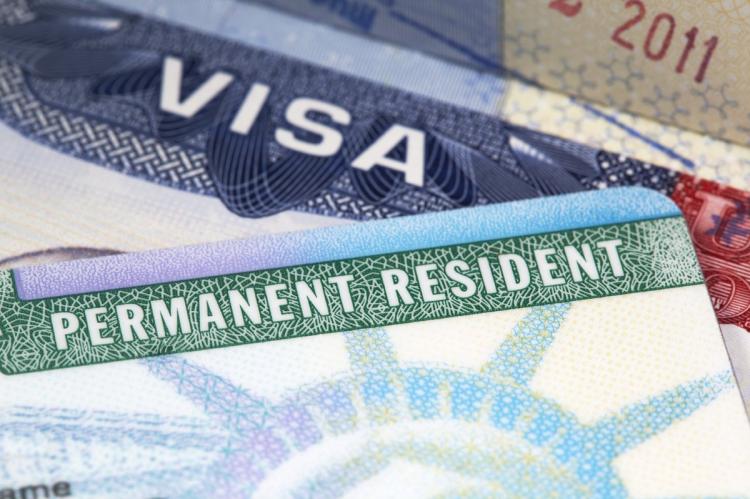 One of the many policy changes proposed by this administration in the first weeks of being in office was an executive order limiting immigrant access to benefit programs. Current rules outline a set of criteria to determine whether somene seeking entry to the U.S. woudl be considered a "public charge" - the term used by U.S. immigration officials to refer to someone who is considered primarily dependent on the government for support. Although no Executive Order was ever signed, the administration has continued to explore changes to "public charge" rules.
Most recently a new version of a proposed "public charge" rule change was obtained by media and advocates. The proposed version of the rule change would expand the definition of benefits to include key programs such as LIHEAP, earned income tax credits, and health insurange subsidies. If this rule went into effect, some immigrants may be forced to choose between enrolling their families in these needed programs and jeopardizing their immigration status and ability to stay united with their families in the U.S. Advocates are expecting the Department of Homeland Security to publish the rule changes soon. Once they are published, there will be a 30-60 day period to submit comments. Read more about the "Public Charge" rule and proposed changes.
On Thursday, April 19, we are hosting a webinar led by Maripat Pileggi from Community Legal Services of Philadelphia about the proposed "public charge" rule change. Join this webinar to learn about the proposed new rules, how you can submit comments in opposition, and how you can advocate to keep immigrant access to benefits. Please register today!
---
PICC Volunteer of the Month: Sarala Shah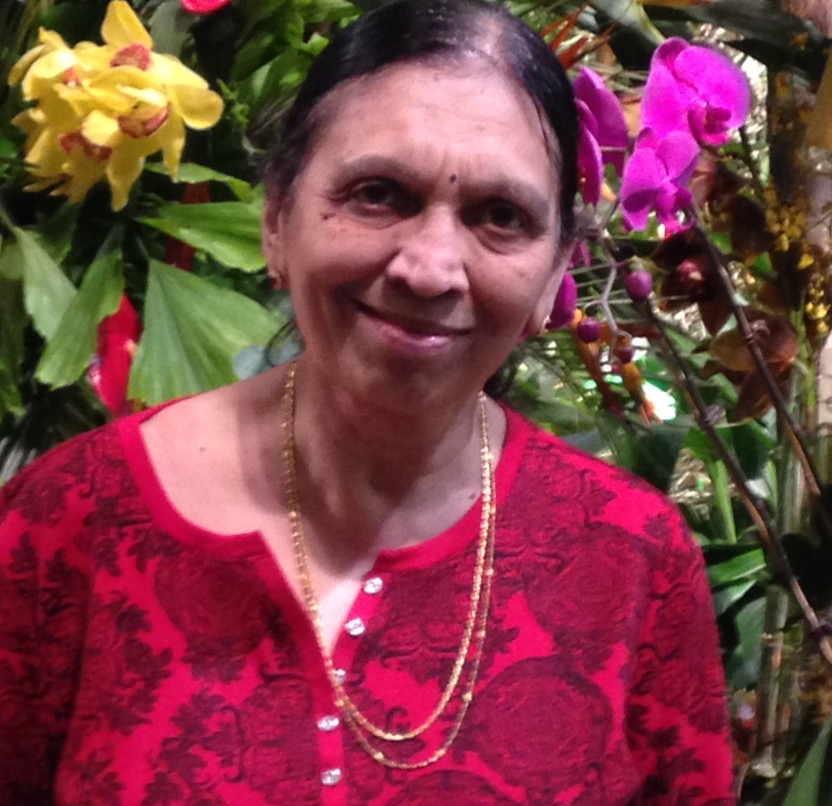 Sarala immigrated to the United States from India in 1972 to join her husband who was a graduate student at the time. They have both lived in Pennsylvania ever since. After retiring from her job, Sarala decided to immerse herself in community work. She has volunteered to register New Americans to vote with PICC for seven years because she believes that New Americans need to have a voice in our democracy. Additionally, she volunteers regularly at her local senior center and hospice. PICC is grateful to have dedicated volunteers like Sarala. If you want to join Sarala in helping New Americans register to vote, sign up today!
---
2018 Immigrant & Refugee Rights Convening
The 2018 Statewide Convening is only a month away! Have you registered yet?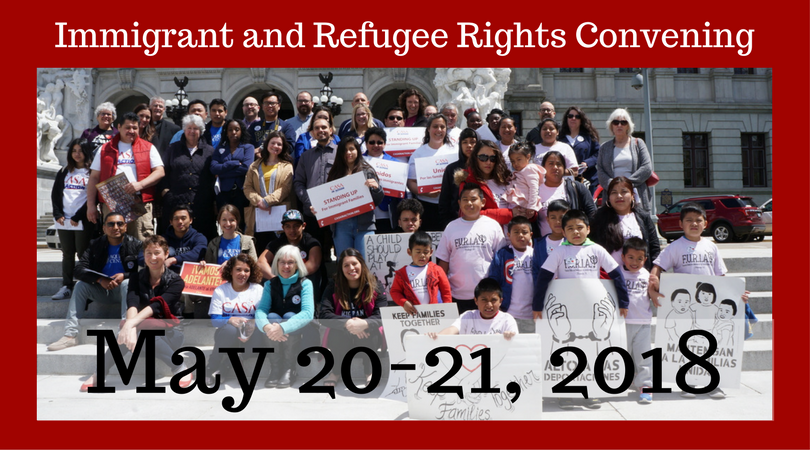 The 2018 Convening will bring together members of the immigrant and refugee communities, grassroots organizations, advocates, and allies from across the state, and will include workshops, networking sessions, and opportunities to meet with legislators to educate them on issues important to immigrant and refugee communities.
Community Leader Awards: On Sunday night, we will be honoring two community leaders selected by PICC members and partners. You are invited to help select this year's awardees. PICC members have submitted nominations of leaders in their community that have shown a record of leadership to advance the rights of low-income immigrants and/or refugees, have a long-standing commitment to protect and promote the rights of vulnerable immigrant communities, are able to work with diverse partners, and have demonstrated courage, tenacity and/or innovation in their work. The Youth Leader Award is for leaders age 25 or younger. Please review the ballot and vote by 5pm April 23, 2018.
Deadline for Hotel Discount: We have a block of discounted rooms reserved at the Harrisburg Hilton for attendees. Make sure to reserve your room by Friday, April 20, 6pm and with code "PICC" to recieve the discount.
Remember to Register Today!
Upcoming Events
#ShutDownBerks Call-In Day
Wed Apr 18 - All Day!
Governor Tom Wolf and the Pennsylvania Department of Human Services have the power to issue an Emergency Removal Order on the Berks County Detention Center, an action that would ensure the facility can no longer be used as a prison. For more information and talking points, see Facebook event or the Shut Down Berks Campaign page.
Webinar on "public charge" policies
Thu Apr 19, 10:00am - 11:00am
We are hosting a webinar led by Maripat Pileggi from Community Legal Services of Philadelphia about proposed changes to "public charge" policies.
Please register today!
Welcoming Schools Training
Thur Apr 19, 6:30pm - 8:30pm
Casa San José 2116 Broadway Ave, Pittsburgh, Pennsylvania 15216
Learn about you and your children's rights in schools. Learn how you can use the "Welcoming Schools" toolkit to pass resolutions and policies in your school district that will help protect immigrant and refugee families. Childcare & interpretation provided.
REGISTER/REGISTRARSE
Aprenda cuales son los derechos de usted y sus hijos en las escuelas. Aprenda cómo usar nuestro "Welcoming Schools Toolkit" o "Kit de herramientas de Escuelas Acogedoras" para trabajar con su distrito escolar para aprobar resoluciones y políticas que ayudarán a proteger a las familias inmigrantes y refugiadas Cuidado de ninos y interpretacion.
April Community Navigator Training Series
PICC will be hosting a full Community Navigator training series in Harrisburg from April 14-21, 2018 to give community leaders the skills and knowledge to assist their peers in accessing resources and understanding their right. Registration is required. Interpretation and childcare are available upon request for all sessions.
PICC organizará una serie de talleres de Navegantes Comunitarios en Harrisburg del 14 al 21 de abril de 2018 para capacitar a líderes comunitarios con las habilidades y el conocimiento necesario para ayudar a sus vecinos a acceder a recursos legales y comprender sus derechos. Se requiere registrarse. Interpretación y cuidado de niños están disponibles bajo petición en todas las sesiones.
#StoptheHate Biweekly Call
Fri Apr 20, 12:00pm
Join activists from around the state who are working to stop all anti-immigrant legislation in PA and to pass pro-immigrant policies at the municipal and state levels. Every call we will have an in-depth presentation on a different topic or campaign. This week's topic: Shut Down Berks campaign
Registration is required to receive the video link and call-in information.